Faculty tailgate fun on a hot Monday afternoon!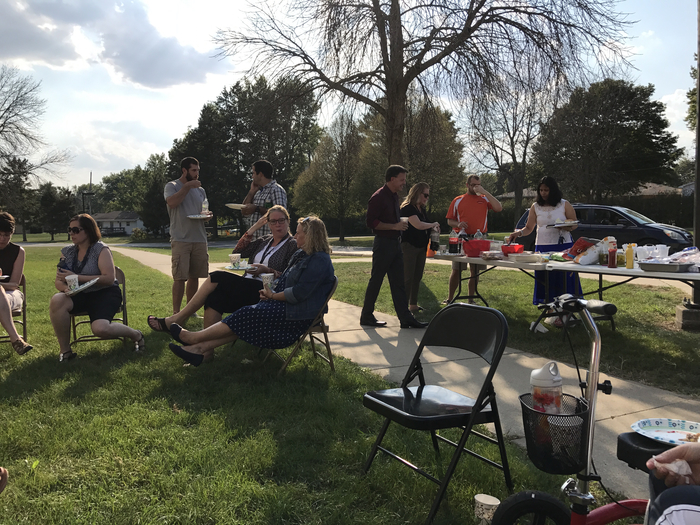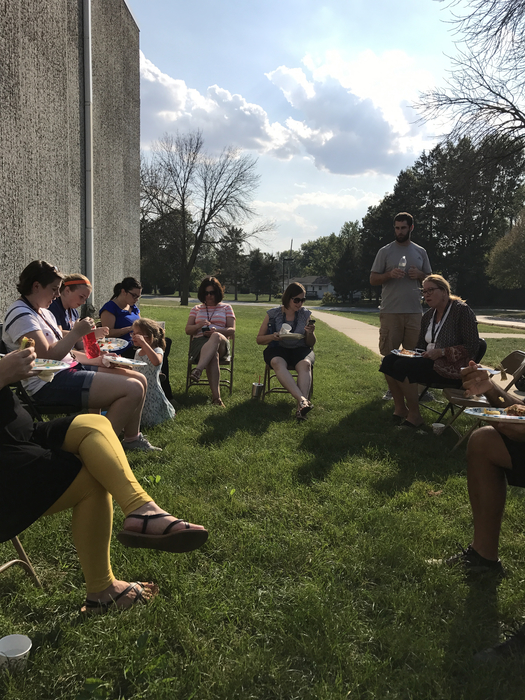 Our superhero, Mrs. Iverson helping other superheroes by coordinating our yearly luncheon for first responders today!!!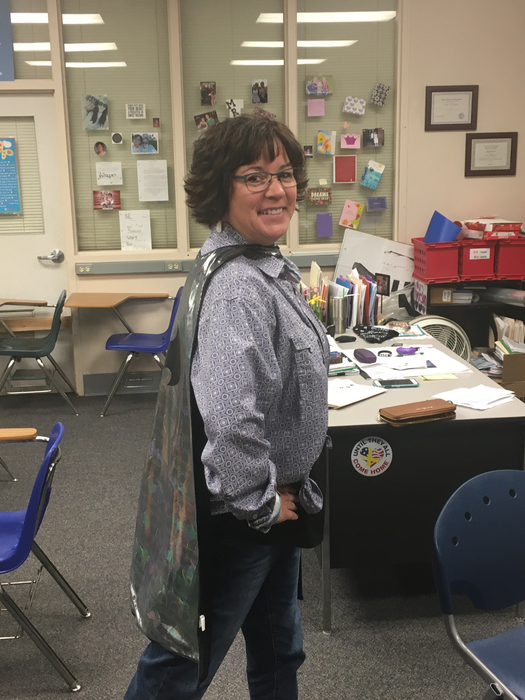 Pic from regional baseball!!!

Meet your IESA regional baseball champs! Way to go Bulldogs!!!

Way to go Mrs. Jessup!!!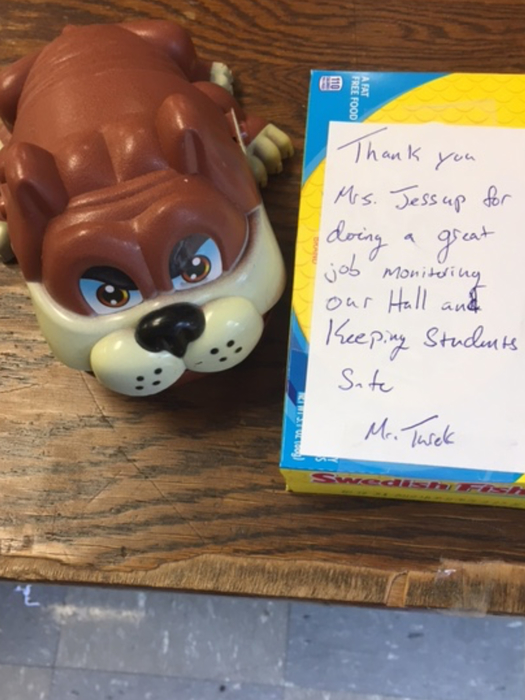 Ace is on the move! Thank you Mrs. Zimmerman for your caring heart and all you do for the students everyday. You are awesome!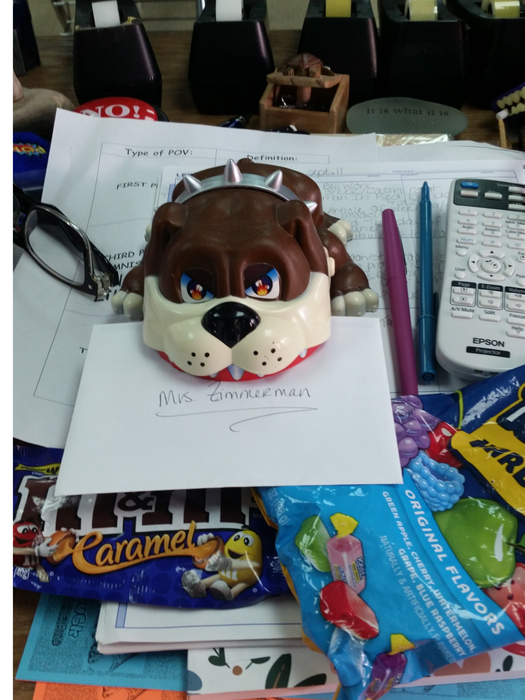 The Softball girls with a Regional win today 8-1 over Tri-Valley.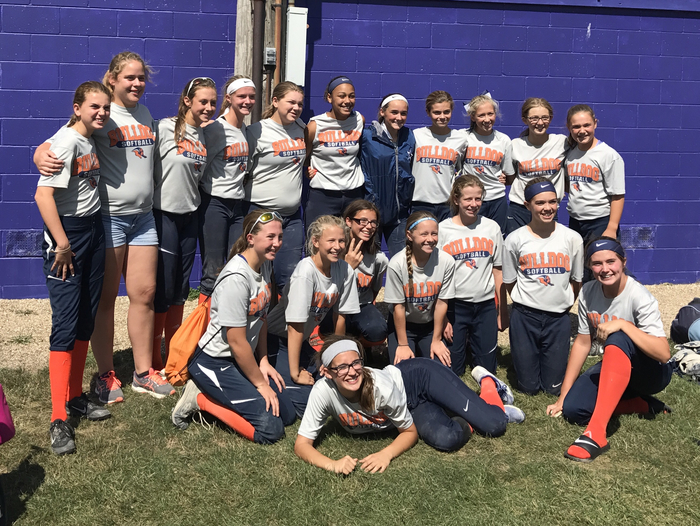 Congrats to Mrs. Iverson on winning $500 to purchase books for her classroom!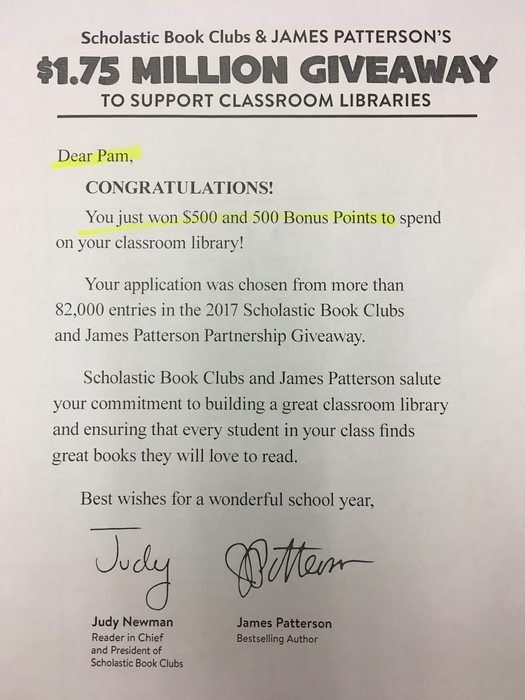 Room 133 has a visitor that both students and staff love to watch! Thank you Ms. Landrus for the feeder that allows us to watch our visiting hummingbird.

Ace is back for his second year. Mrs.Crawford has been very busy and Mrs. Sanders noticed.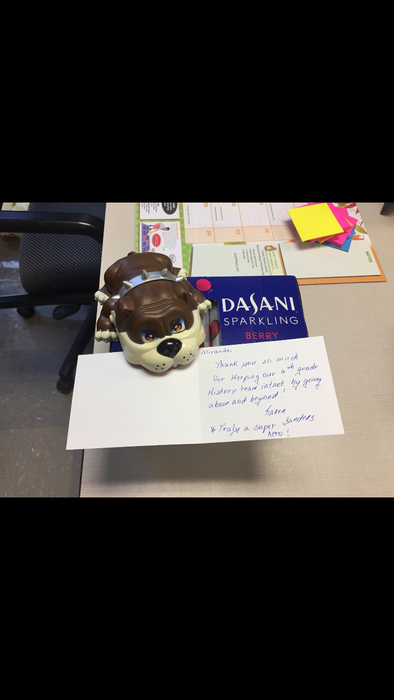 Mrs. Crawford is a true superhero this week! She was able to perform the Heimlich maneuver and help an individual at the JH who was choking. Weel done Mrs. Crawford!!!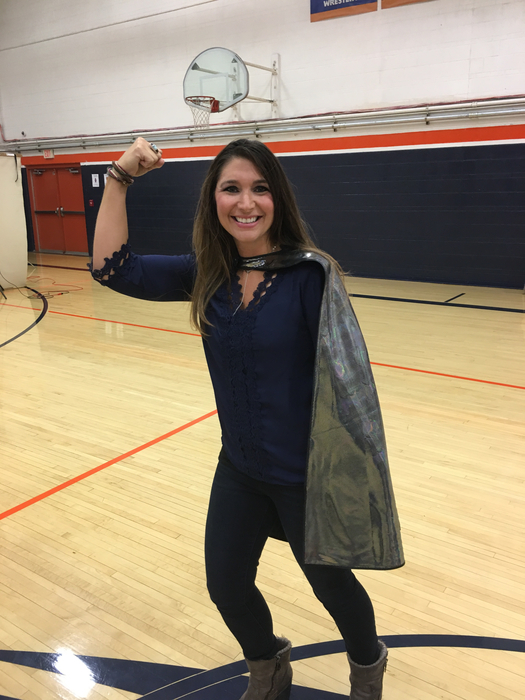 We have awesome parents!!! No better way to start the day with these! Yes...they are cookies!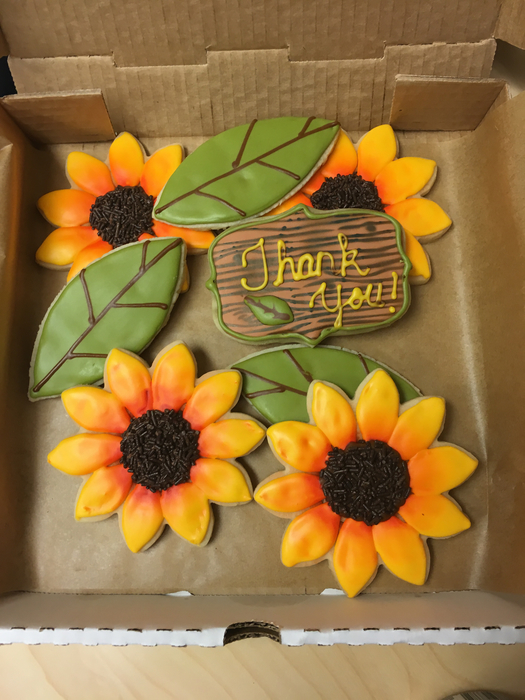 Students in Mrs. Diercks class completed a unit of study about painted rocks. At the end of the unit students were able to paint rocks. These rocks will be placed outside around the junior high for people to find.

Great kick off with teachers! Faculty meeting breakout game. Team Wonder woman wins Yo-Yo's gift cards!!!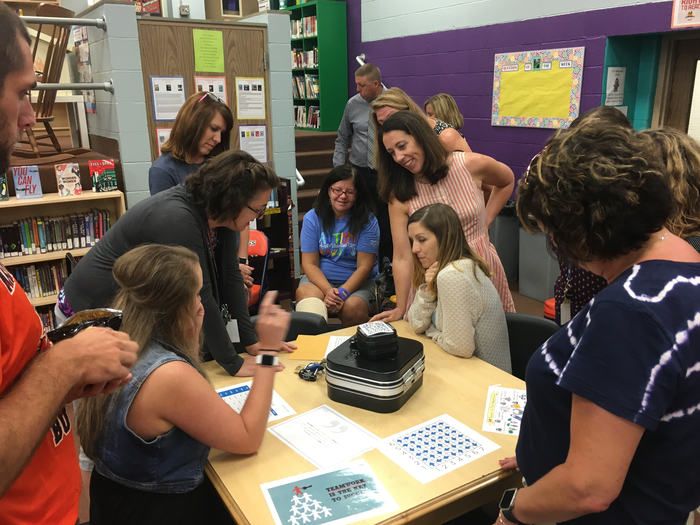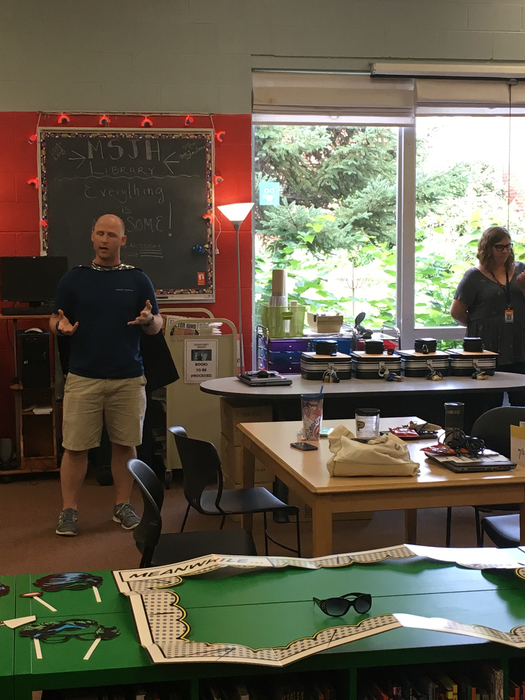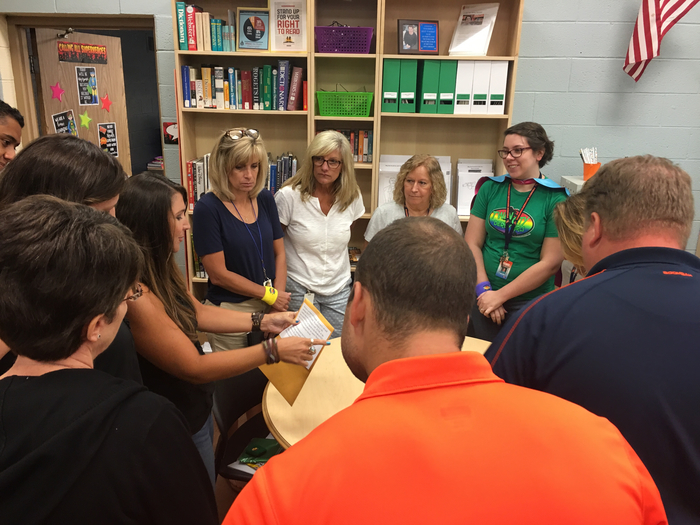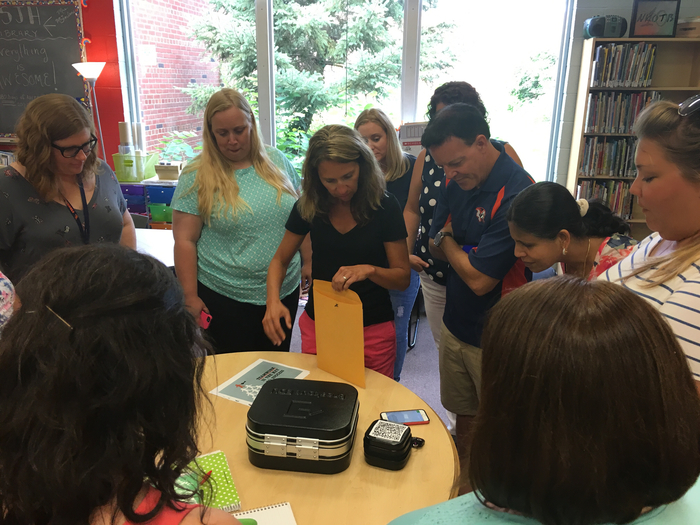 When the students aren't around, Miss Landrus' dogs help get ready for the new school year! Can anyone guess this year's theme?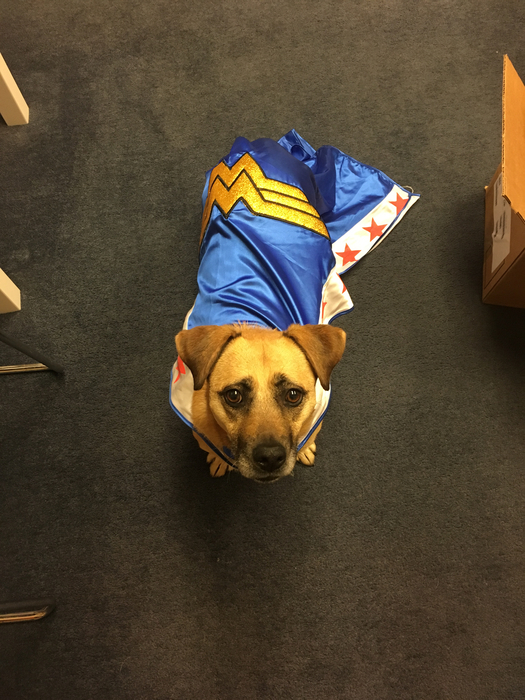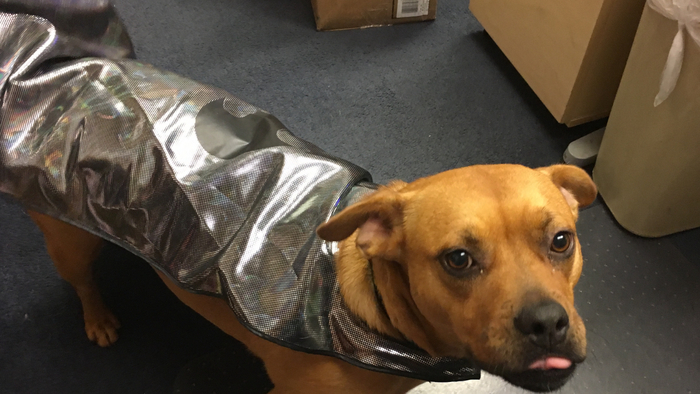 Another great day for softball and grilling! Northridge takes the first game 12-7.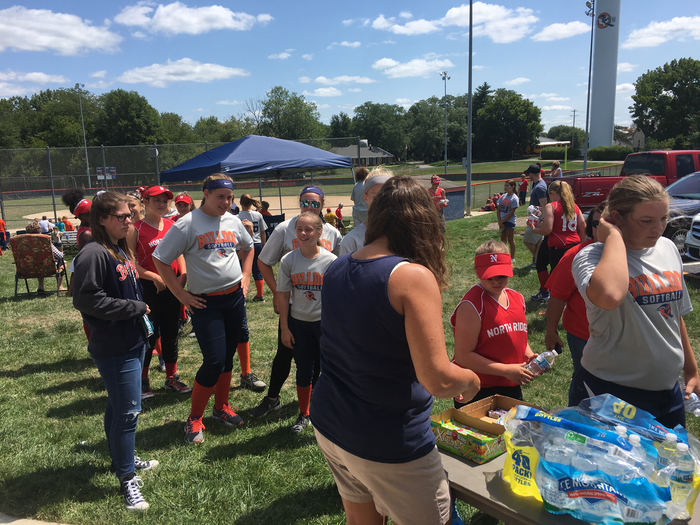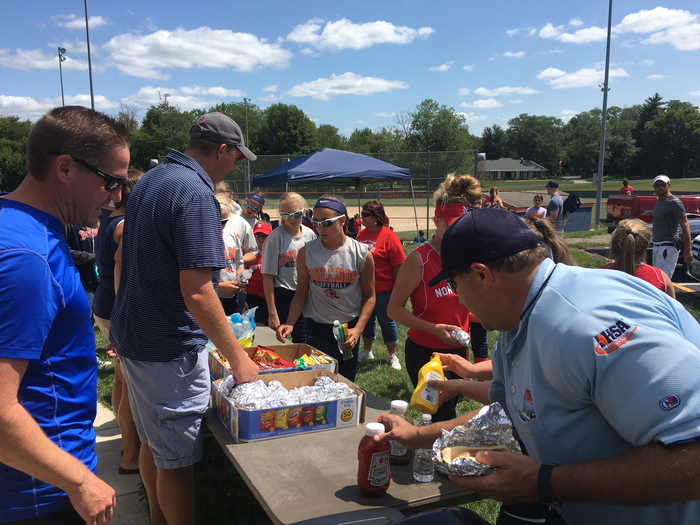 180 Days of Awesome coming to MSJH!!! Get ready staff and students!!!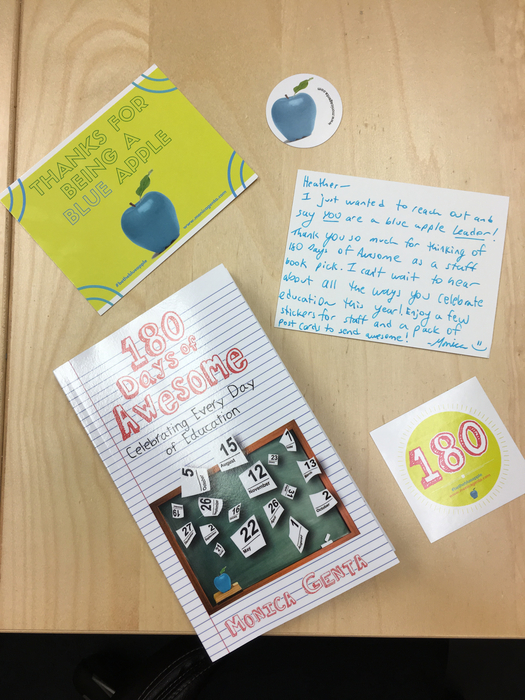 TOOLS is underway!!! Welcome to all 6th graders!!!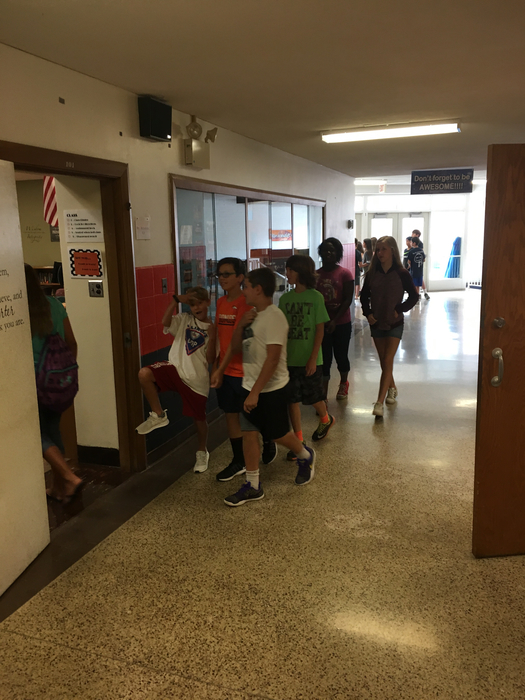 Hungry Bulldogs and Wildcats between games! Mattoon takes first game by 1 run.